Dons Margarethenhöhe
V 1.0 mod for Ski-Region-Simulator 2012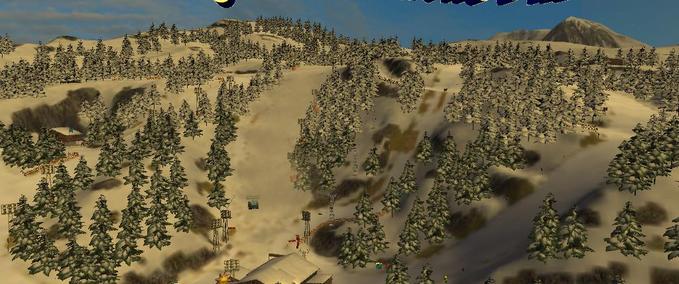 description
featured
V1.0 Welcome to Don's Margarethenhöhe!

 

Present in V1:

 

Main street with a few houses


Start point with ski patrol, snow removal and buy zone

 

-Sophienalm with 2-chair, 5 runs, Pistenbar, hotels, snow cannon depot trail

 

Margaret-cap (in V1 still under construction)

 

 

 

Extract from the features:

 

- Underground parking with various teleporters

- Mountain Rescue Teleport (BT)

- Scoreboard with runway status display

- Scoreboard for winter maintenance with road conditions

- Traffic on the new roads (unfortunately stop the vehicles sometimes)

Distributed buyable station extensions and its mapping predetermined -

- Fleet placed (Modpack4/Standart/DLC1-Beschneiungsanlage/SchneilanzeByAirwaves)

- Menu

- PDA map unfortunately only partly right and partly wrong symbols

- Umgestürtze trees (can be pushed with snow plow, shovel or unexploded device on page)

- Pistenbar

 

 


For further information about the features please check here:

http://donchris.jimdo.com/margarethenh% C3% B6he /

 

-----------------------------

 

To open the gates and doors of the various halls need the so-called "MapDoorTrigger".

 

 

 

This is a zip file like the zips of the mods must be inserted into the modfolder.

 

Ingame you then you have to ask directly to the gate and the key: "Numpad 0" key.

 

If this button does not work, please try once by all the keys and pay attention to the buttons display the top left of the screen.

 

 

The MapDoorTrigger.zip her place among

http://donchris.jimdo.com/downloads/

 

------------------------------------------

 

Through the very detailed initial area can on weak PC's, especially in use with the complete ModPack4 come to lagging.

 

Should it be very lagging please try to play without all the mods from the pack and buy as little Fahrzuege / mods as possible at once in the map.

 

If there are too many reports of lagging, I think about a kind of "light" in the map to make the elaborate decoration is reduced greatly, but otherwise remains the same map.

 

-------------------------------------------

 

 Must not be altered or re-uploaded!

 

 

 

 

 

It is not allowed to reedit or upload the files again!

 

 

 

All the info's and support:

 

www.donchris.jimdo.com

 

 

HAVE FUN!
Credits
Tobias

Airwaves

Jan

ClaasJona

Flo

Hewaaa

Ls-Maxi

Luis g.

meistro @ MRA-MODDING

Enercon

Pfandflasche

desch

3malx 7

der kommisar

sheep 001

blubbber

Shippy

hunter24de
Files
| | |
| --- | --- |
| checksum: | ab2ba64379d3bdffa149e6b2726667f3 |
| Version: | 1.0 |
| multiplayer ready? | no |
| Author: | _DonChris_ |
| price in shop: | LS |
| name in shop: | Dons Margarethenhoehe V 1.0 |
| description in shop: | Willkommen auf der Margarethenhoehe von DonChris ! Darf nicht veraendert oder neu hochgeladen werden ! Support auf www.donchris.jimdo.com ! VIEL SPASS !!! |

Do you think this mod should be featured?
}