PB600 Polar
V 2.0 DonChrisEdition mod for Ski-Region-Simulator 2012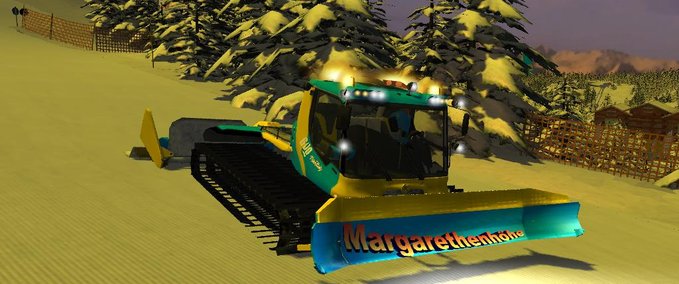 description
PB600 Polar v 2.0
Dies ist die Version 2 des PB600 Polar aus dem ModPack4 !
Neu in v2.0:
-Motor Start/Stop Funktion
-Tagfahrlicht und Arbeitslicht
-Arbeitslicht vorne und hinten können getrennt voneinander zugeschalltet werden
-Coronas (das leuchten der Lampen) wurden genau auf Tagfahrlicht und Arbeitslicht abgestimmt
-Innenraumbeleuchtung
-RUL Zusatz ( d.h. der Lichtkegel der Rundumleuchte kann per Knopfdruck sichtbar gemacht werden)
Tastenbelegung:
Tagfahrlicht                                = Standarttaste für Licht
Rundumleuchte                          = Standarttaste für Rundumleuchte
Motor Ein/Aus                             = Taste NumPad Enter
Arbeitsscheinwerfer Vorne            = Taste NumPad 5
Arbeitsscheinwerfer Hinten           = Taste NumPad 6
RUL Zusatz                                = Taste NumPad 7
Innenraumbeleuchtung               = Taste NumPad 9
WICHTIGER HINWEIS:
Die angebotene zip Datei trägt den gleichen Namen wie der Vorgäger, damit der Bully problemlos in euer Savegame übernommen wird.

Also:

Bitte erst die alte zip des Muli löschen und dann die neue einfügen, nicht ersetzen, sonst kanns Probleme geben.

Orginalmod ist der PB600 ohne Winde vom AMT !
Genehmigung liegt vor.
Danke an AMT, Tobias und LsLandwirt !

###################
Infos und support auf:
###################
Darf nicht verändert oder neu hochgeladen werden !
It is not allowed to reedit or upload the files again !


Viel Spass !
Credits
AMT
Tobias
LsLandwirt
changes
15 Aug 13:20

Version 2.0 DonChrisEdition
Files
checksum:
6b45d3b90a083531204ab5aacfbc40d6
Version:
2.0 DonChrisEdition
multiplayer ready?
no
Author:
Tobias und Ls Landwirt
price in shop:
520000 LS
name in shop:
PistenBully 600 Polar ohne Winde
description in shop:
PB600 POLAR im Margarethenhoehe Design.
Urmod: Fendtfan1 and MaxT35 @ AMT
www.donchris.jimdo.com
Umbau: Ls Landwirt

Empfehlungsrate
-/-
noch nicht genug Stimmen
Do you think this mod should be featured?
}